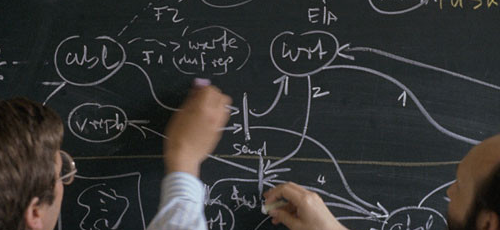 Have a business need but can't find the right software product to effectively meet your needs?
A1 Computer Services turns business ideas into computer software to help make your business easier and more efficient. We understand the need for good written applications. Sometimes you just can't find that "off-the-shelf" product to fit your business needs. A1 Computer Services has developed several custom applications such as:
Parking Permits
Scanning Solutions
And many more!
Does your business have procedures that can take hours of manual labor?
What the experts at A1 Computer Services do is analyze these procedures, then work closely with you to consolidate these procedures it into a simple, easy, and effective computer program or App than can be used out in the field.
If there is a software product you want and we can't find we will design it for you!
Your network is only as good as the people who look after it and the people who installed it. That's why you need to use A1 Computer Services. Call 914.495.3473 today!
WE SUPPORT
Small Business
Large Business
Government
Non-Profit
Police & Fire
Legal Offices
And More...
QUICK CONTACT
Direct: 914-495-3473
16 Mt Ebo Road South
Brewster, NY 10509
Office Hours:
Monday-Friday: 8:30am to 5 pm
Saturday & Sunday: Closed
Support: 24-7-365