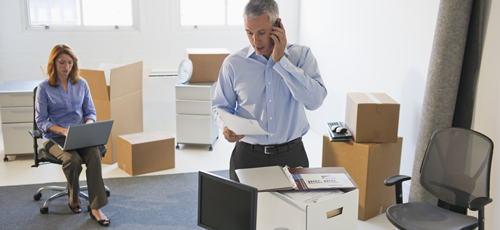 Are you thinking of opening a new office or maybe relocating your exciting office?
Are you feeling overwhelmed at the thought of organizing the move and setting up new work stations and servers?
Have A1 Computer Services handle this headache for you and save yourself the hassle. Our professionals can handle all your office IT setup and relocation needs.
WE CAN:
Design and cable your new office
Relocate your Office
Move your network
Create a new network
Relocate Computers and Servers
Install or move your phone system
Install WIFI
Work with the Internet Service Provider to install
(T1, DSL or Cable circuit)
Your network is only as good as the people who look after it and the people who installed it. That's why you need to use A1 Computer Services. Call 914.495.3473 today!
WE SUPPORT
Small Business
Large Business
Government
Non-Profit
Police & Fire
Legal Offices
And More...
QUICK CONTACT
Direct: 914-495-3473
16 Mt Ebo Road South
Brewster, NY 10509
Office Hours:
Monday-Friday: 8:30am to 5 pm
Saturday & Sunday: Closed
Support: 24-7-365